Web Radio Interview – Nathan Bales on Joint Health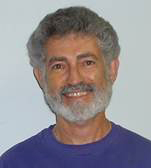 This program features an interview conducted by Our Health Co-op's Chris Harding and Teri Edgell, who interviewed Nationally Certified Massage Therapist, Reiki Master and QiGong Instructor, Nathan Bales (who is also a long-time Co-op friend) on non-invasive healing therapies, joint health, and the value of such supplements as Joint Complex, Glucosamine Sulfate, and MSM.
---
---
Nathan Bales Interview

Note: To begin the program, press the Play Arrow on the player above. Please be aware that streaming audio may occasionally skip or temporarily pause for a few moments. If a pause occurs, simply pause the audio for 10 – 15 seconds and then press the Play Arrow again to resume play. This allows the audio stream to catch up with the player.
Statements made during these programs do not necessarily reflect the views of Our Health Co-op, Inc. or its officers. Blog, Video, and Web radio content should not be taken as medical advice and is provided for informational purposes only. All personal healthcare decisions should be made in collaboration with your own healthcare professional.