Web Radio Interview: Dr. Hugo Rodier – TOIL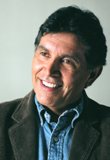 This program features an interview series conducted by Our Health Co-op's Chris Harding with Dr. Hugo Rodier, well-respected integrative physician, author, lecturer, adjunct professor at the University of Utah School of Medicine, and Chairman of the Utah Medical Association's Environmental Committee.

In this four-part series, Dr. Rodier discusses the root cause of disease and its relationship to a process he describes as TOIL (Toxicity, Oxidation, Inflammation, and Less Than Optimal Mitochondrial Function).  Each episode of the series will focus on particular aspects of TOIL and how we can heal our cells, bodies, and lives through a process of right-living which Dr. Rodier outlines. (For more information on the subject, you can read Dr. Rodier's White Paper on TOIL).
---
---
Part 1 of 4 — Overiew of TOIL (three more subsequent episodes to follow)

Part 2 of 4 — T – Toxicity – How It Occurs and How to Neutralize It (two more subsequent episodes to follow)

Part 3 of 4 — O – I – Oxidation & I – Inflammation – How Are These Two Processes Related & How We Can Properly Manage Them (one more subsequent episode to follow)

Part 4 of 4 — L – Less Than Optimum Mitochondrial Function – What are the mitochondria, what is their critical role in our cellular health, and how can we keep them healthy and functioning optimally?

Note: To begin each program, press the Play Arrow on the player above. Please be aware that streaming audio may occasionally skip or temporarily pause for a few moments. If a pause occurs, simply pause the audio for 10 – 15 seconds and then press the Play Arrow again to resume play. This allows the audio stream to catch up with the player.

Dr. Rodier also hosts his own weekly radio program in Salt Lake City, Utah, and maintains a regular blog on healthcare topics, as well as an informative, industry-respected newsletter on his website.

To get a view of some of the essential Co-op products that Dr. Rodier recommends, you may want to explore the contents of Dr. Rodier's Health Kit

Statements made during these programs do not necessarily reflect the views of Our Health Co-op, Inc. or its officers. Blog, Video, and Web radio content should not be taken as medical advice and is provided for informational purposes only. All personal healthcare decisions should be made in collaboration with your own healthcare professional.