Web Radio Interview – National Radio Host Danielle Lin with Mike Ciell and Chris Harding on Heart Health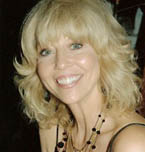 This program features an interview conducted by National Radio Host, Danielle Lin with Our Health Co-op's Chris Harding and Mike Ciell regarding his breakthrough Unified Theory of Heart Health and the role the Co-op's Heart Plus plays in this protocol.

Ms. Lin, a certified nutritionist, has had a nationally syndicated talk show on healthy living for over 30 years and has interviewed such luminaries as Deepak Chopra, author John Maxwell, renown physicist, Greg Braden, and news anchor, Joan Lunden.
---
---
Danielle Lin Interviews the Co-op's Chris Harding and Integrative Pharmacist, Mike Ciell, R.Ph. – Listen to this powerful, 1-hour interview commercial free.


Note: To begin the program, press the Play Arrow on the player above. Please be aware that streaming audio may occasionally skip or temporarily pause for a few moments. If a pause occurs, simply pause the audio for 10 – 15 seconds and then press the Play Arrow again to resume play. This allows the audio stream to catch up with the player.

Statements made during these programs do not necessarily reflect the views of Our Health Co-op, Inc. or its officers. Blog, Video, and Web radio content should not be taken as medical advice and is provided for informational purposes only. All personal healthcare decisions should be made in collaboration with your own healthcare professional.